DRIVETRAIN
For Sportster & Buell
Quick Links:
---
Clutches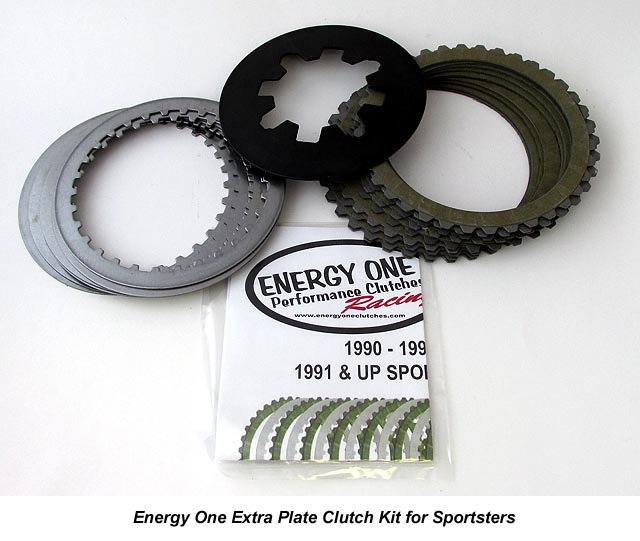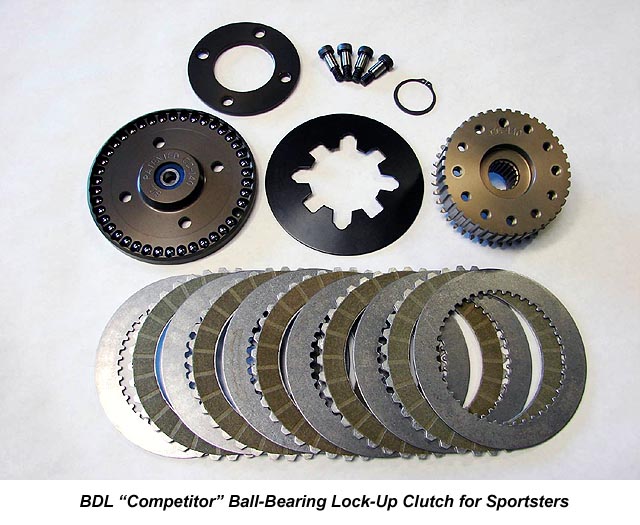 For most street performance applications, the Energy One extra plate clutch kit is the ticket. It replaces the stock clutch pack, and in the process it eliminates the embedded spring plate in the stock clutch that's so famous for failing. The kit includes your choice of a +15% or +25% spring. Warning: the +25% spring is a bit much for street use. The +15% feels very close to a stock 91-03 spring or 04+ 1200 spring and it's fine for street use.

For maximum holding power without increasing clutch lever effort, we also offer the BDL Ball Bearing Lock-Up clutch. Centrifugal force against the ball bearings increases the clamp load on the clutch plate, resulting in greater holding power. This is a very effective mechanism and it's considerably less expensive than other under-the-cover lock-up clutch products on the market.

We also offer springs for those of you who just want to increase the clamp load of your existing clutch.
Clutches and Accessories for Sportsters & Buells
Clutch Pack - 91+ XL Sportster
Clutch Pack - 03+ Buell XB
Includes +15% spring
The XB does not have an embedded spring plate
Therefore this kit does not add any plates
over the stock clutch.
Does not fit Blast
$209.95

Clutch Spring
---
Clutch Tools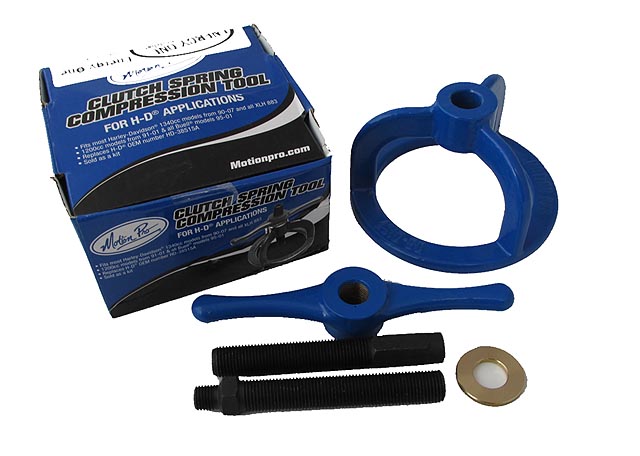 We've tried every clutch tool on the market, and the Motion Pro tool is our favorite. It's very easy to use and effective.
Motion Pro Clutch Spring Compressor Tool - $70
91-Up Sportster
---
Alternator Rotors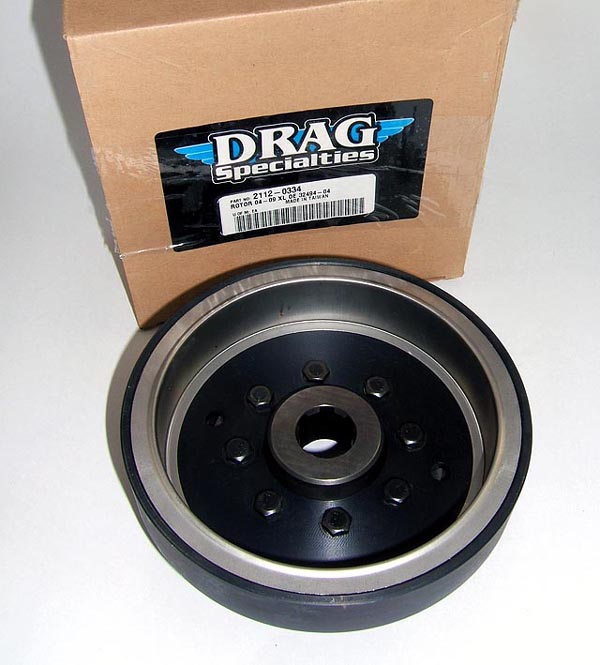 These sealed magnet rotors eliminate the common problem of clutch magnets coming loose. Also, these rotors include the front sprocket, and the rotor is held to the sprocket by 8 bolts instead of the 4 as found on 1991-2001 models. The 4-bolt versions tend to shear the bolts in high performance applications, and take a lot of other parts with them, so an update to one of these 8-bolt units is highly recommended as part of a hop-up project.
Sealed Magnet Rotor for XL
Note: for 04+ 883 34T applications,
use the 38T version and move your original
sprocket to the new rotor.
---
Primary Chain Tensioners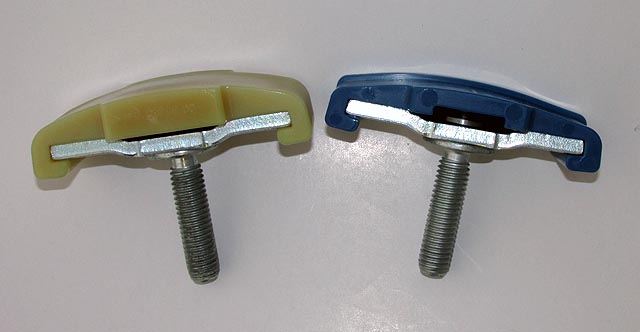 91-03 left, 04+ right
Replace your worn primary chain tensioner before it fails! Owners of 1991-2000 models have another reason to change their tensioner too. Those years utilize a thin steel reinforcement plate under the tensioner shoe that's roughly half the thickness of the reinforcement plates shown above. They become very failure prone in high performance applications and have been known to take a lot of other parts with them when they fail. Upgrade to the thick plate version to avoid a potentially very costly failure.
| | |
| --- | --- |
| Primary Chain Tensioner, XL Sportster | |